Skin care after sunbathing
Reinig, hydrateer en verfris je huid
In Belgium, unfortunately, we don't have so many sunny days. So then when the sun shines once in a while, we naturally want to take full advantage of it and go outside. It then sometimes happens that we accidentally spend just a little too long in the sun. That's why you should always apply sun protection to your face and body every two hours.
Sunscreen (beforehand) is of course super important, but more is needed to keep your skin healthy. Although being in the sun feels wonderful, your skin can be damaged after too much exposure. This is because of the different types of light that are not all blocked by your sunscreen (UVA, UVB, visible light AND infrared light). Those penetrating rays from the sun cause your skin to lose a lot of moisture and it is important to restore that moisture balance. So taking care of your skin after sunbathing is very important!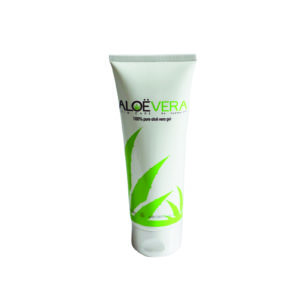 This 100% pure aloe vera based gel is a must for your skin after sunbathing.
Optimally cleanse and refresh your skin with our mild cleansing milk.
Share this article with your friends
Other interesting articles